A Night to Celebrate
October 20, 2022
The 2022 A Night to Celebrate gala will be held on October 20, 2022 from 6-10PM EST in New York, NY! It will be held at the premier event venue Manhattan Penthouse. The theme is Building the Bridge Towards Equitable Justice.
Two incredible individuals within the Greater New York City area will be recognized at this event. Justine Harris, Partner at Sher Tremonte LLP will receive the 2022 Ian Yankwitt Equalizer Award and Vincent Southerland, Assistant Professor of Clinical Law at NYU School of Law will receive the 2022 Champion of the Community Award.
The event will also allow for fun and fellowship! Featuring performances by Will Healy, Joel Leon, & Nick Zork to keep you on your toes, while you enjoy the open bar and delicious hors d'oeuvres. You don't want to miss it!
All support goes towards Gideon's Promise programming and supportive services to aid public defenders.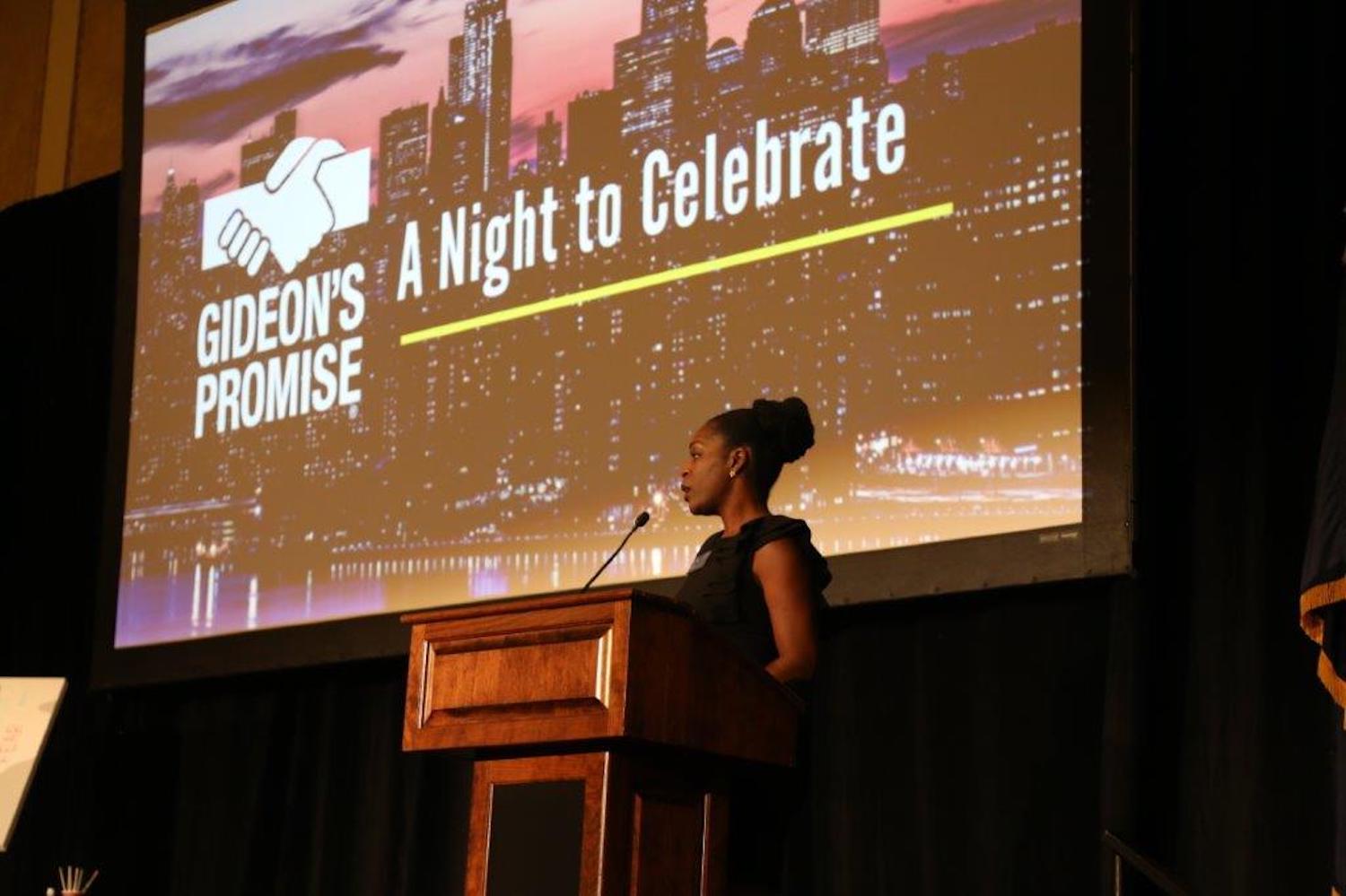 Protecting This Promise
You don't have to be a public defender to protect the promise of zealous counsel for all. Your monthly contribution--no matter the amount--will directly impact the fate of a defendant who didn't know they needed you.