The landmark case, Gideon v. Wainwright, is decided. The United States Supreme Court unanimously rules that every person accused of a crime in America must be provided with a lawyer, regardless of their economic status or ability to pay.
Jonathan Rapping joins the effort to rebuild a public defender office in New Orleans in the wake of Hurricane Katrina, while also performing some indigent defense work in Alabama and Mississippi.
Gideon's Promise is founded as a nonprofit by Jonathan Rapping under its former name the 'Southern Public Defender Training Center (SPDTC),' to answer the need for training and mentorship for public defenders working in under-resourced communities in the South.
The Southern Public Defender Training Center receives its 501 (c)(3) non-profit designation.
On Martin Luther King Day, the Southern Public Defender Training Center officially changes its name to 'Gideon's Promise,' after the Gideon v. Wainwright landmark case. HBO's Gideon's Army premiers at the Sundance Film Festival and wins the Candescent Award.
Jonathan Rapping is awarded the MacArthur 'Genius' Grant and Gideon's Promise establishes a partnership with Maryland.
Gideon's Promise has its first major publication in Essence Magazine.
After years of friendship and support from Congressman John R. Lewis, Gideon's Promise was granted permission to name our annual Lifetime Achievement Award after the Congressman Lewis.
Gideon's Promise: A Public Defender Movement to Transform Criminal Justice is released by Beacon Press.
Gideon's Promise celebrates 15 years in the fight to end mass incarceration.
We celebrate the 60th Anniversary of the Gideon v. Wainwright case and continue to keep the promise by striving for equal representation for all.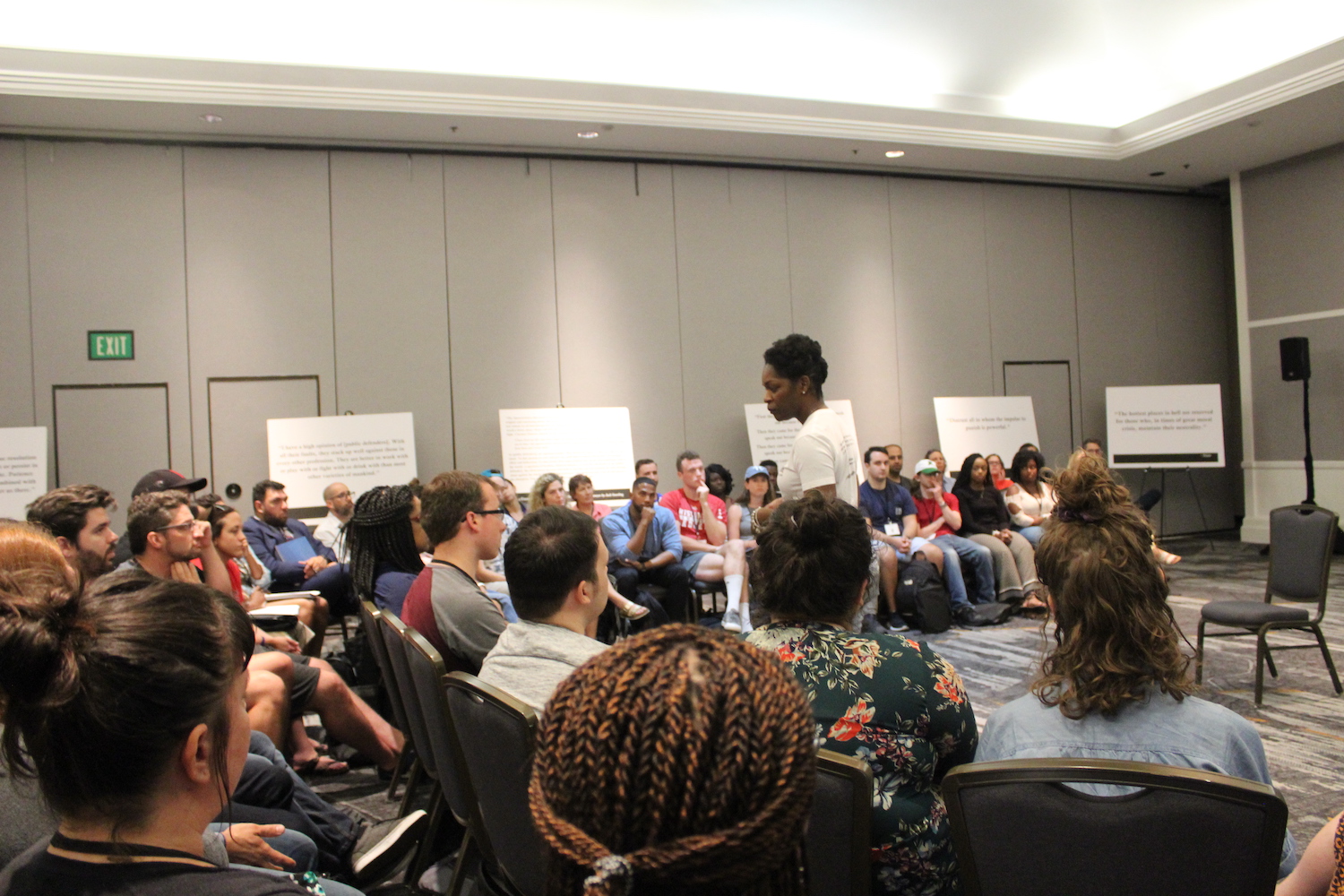 Protecting This Promise
You don't have to be a public defender to protect the promise of zealous counsel for all. Your monthly contribution--no matter the amount--will directly impact the fate of a client accused of a crime, who didn't know they needed you.