gideon's promise board of directors
Board of Directors
Our board members are fiduciaries of Gideon's Promise, who steer the organization towards a sustainable future by adopting sound, ethical, and legal governance and financial management policies, as well as ensuring Gideon's Promise has adequate resources to advance its mission.
Mark J. Rochon, Chairman
Member
Miller & Chevalier Chartered
Washington, D.C.
Winfield Ward Murray, Vice Chairman
Of Counsel, Department of Labor
Professor, Morehouse College
Atlanta, GA
Clinton Browning, Treasurer
Partner & Head
DREAMSCAPE
Berkeley, CA
Rochelle Yankwitt, Secretary
Director of Client Service
Tortoise Investment Management
New York, NY
J.R. Clark
Partner
Squire Patton Boggs
Washington, D.C.
Giles Davidson
Managing Partner
JWD Property
Dallas, TX
Craig L. Dean
Regional Director, Strategic & Government Accounts
Green Standards
Toronto, ON
C. Dawn Deaner
Executive Director and Founder, Choosing Justice Initiative
Former Metro-Nashville Public Defender
Nashville, TN
Kenneth Hardin
Executive Director
Managed Assigned Counsel Program
Houston, TX
Marc Johnson
Vice President, Corporate Communications
Meta
Menlo Park, CA
† Kristi Matthews
Sr. Counsel Employment and Social Impact
VISA
Atlanta, GA
David E. Patton
Executive Director
Federal Defenders of New York
New York, NY
Lynn Pride Richardson
Chief Public Defender
Dallas County Public Defender
Dallas, TX
Alejo Rodriguez Jr.
Director of Collaborative Advocacy
Zealous
Brooklyn, NY
Virginia Sloan
President-Emeritus and Founder
The Constitution Project
Washington, D.C.
Paul Song
Co-Founder/CEO
FuseBio Therapeutics
Los Angeles, CA
Jon M. Talotta
Partner
Hogan Lovells US LLP
Washington, D.C.
Michael Wolfson
Co-Founder
Vaudeville Ventures
New York, NY
Lesley Zork
Nurse Attorney
Jack H. Olender & Associates, P.C.
Washington, D.C
† Deceased
gideon's promise advisory board
Advisory Board
Emmet Bondurant
Partner
Bondurant Mixson & Elmore, LLP
Atlanta, GA
Blair G. Brown
Partner
Zuckerman Spaeder, LLP
Washington, DC
Charles E. Clayman
Partner
Clayman Rosenburg Kirshner & Linder LLP
New York, NY
Lara Druyan
Managing Director
Silicon Valley Data Capital
San Francisco, CA
George H. Kendall
Director, Public Service Initiative
Squire Patton Boggs
New York, NY
W. Gary Kohlman
Sr. Counsel for Litigation
Office of the Attorney General
Washington D.C.
Ray Marshall
Rapoport Chair in Economics & Public Affairs
University of Texas – Austin
Former United States Secretary of Labor
Austin, TX
Claudia Saari
Circuit Public Defender
Stone Mountain Circuit Public Defender Office
Stone Mountain, GA
Mark Stephens
Attorney
The Law Office of Mark E. Stephens
Knoxville, TN
Sheel Tyle
Founder & CEO
Amplo
Spring, TX
† Ian Yankwitt
Founder
Tortoise Investment Management
New York, NY
† Deceased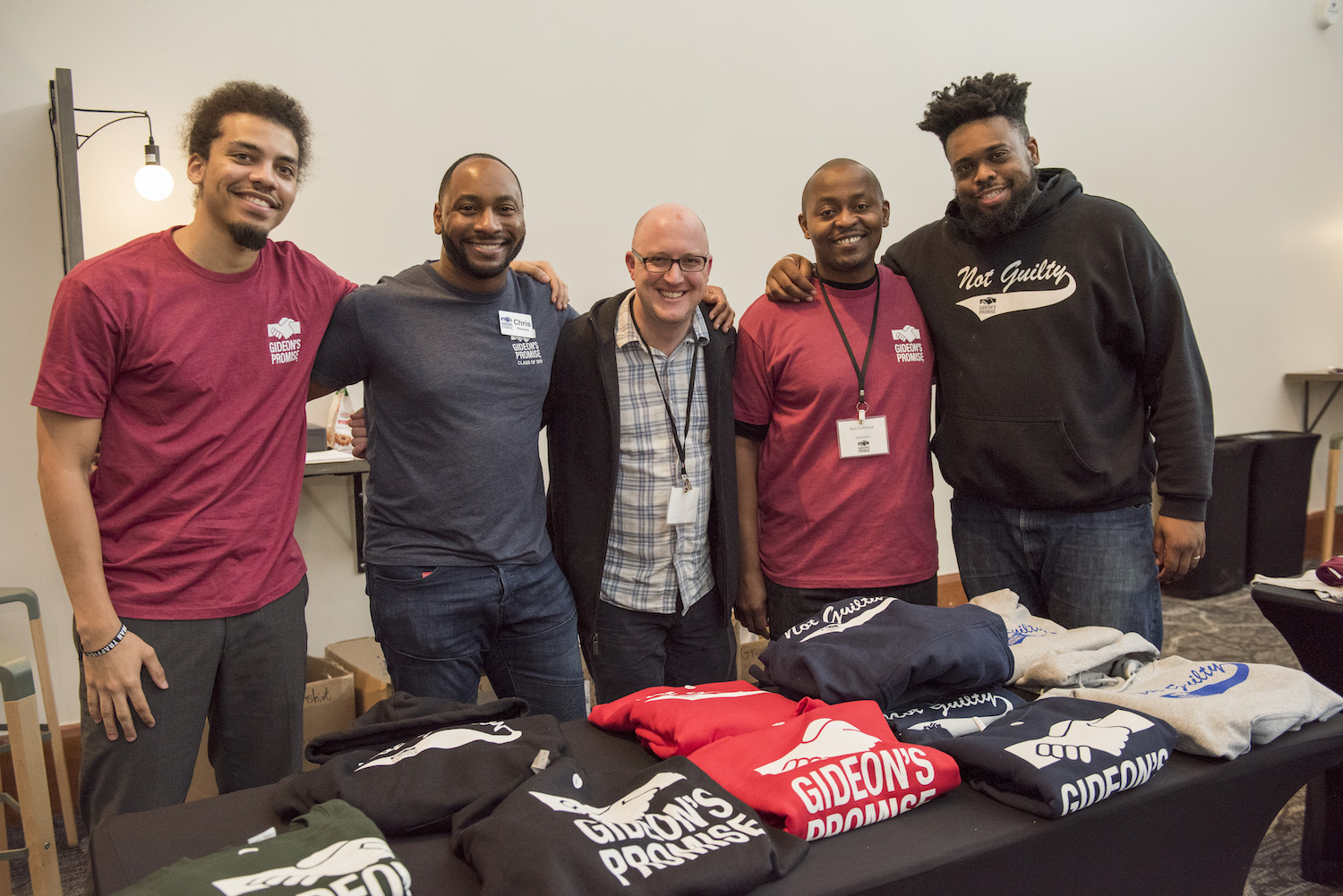 Protecting This Promise
You don't have to be a public defender to protect the promise of zealous counsel for all. Your monthly contribution--no matter the amount--will directly impact the fate of a client accused of a crime, who didn't know they needed you.