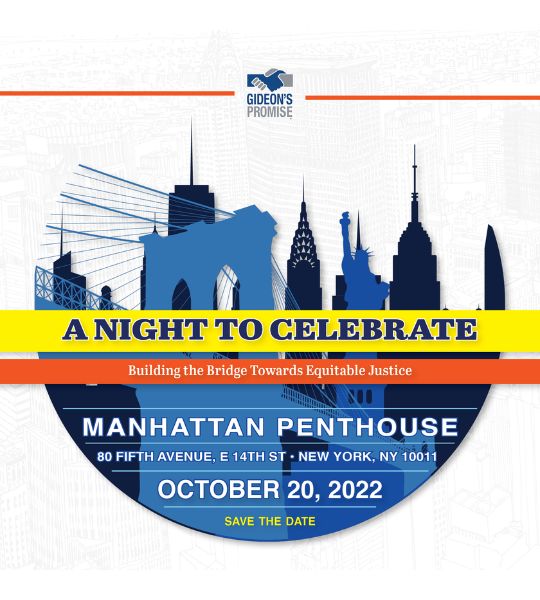 A Night to Celebrate 2022
New York, NY
October 20, 2022 l 6PM - 10PM
Gideon's Promise will host the 5th annual fundraiser, A Night to Celebrate in New York City! A Night to Celebrate recognizes outstanding individuals in the Greater New York area working to improve the criminal justice system. The awards given out during this ceremony will be the 2022 Ian Yankwitt Equalizer Award, and 2022 Champion of the Community Award. It's always a pleasure when we get to recognize individuals that are changing the status quo of our criminal legal system!
View Event Details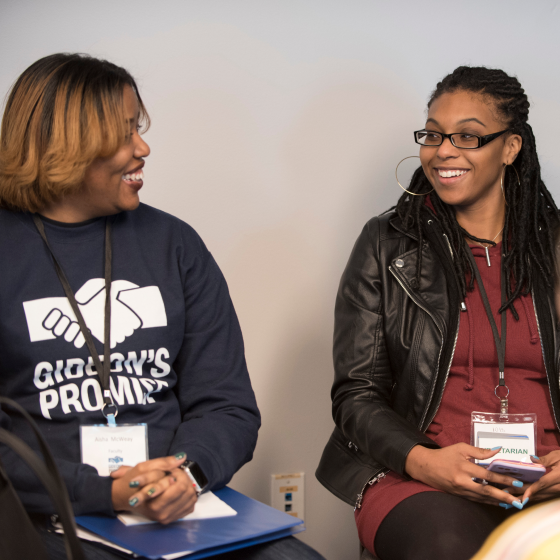 Protecting This Promise
You don't have to be a public defender to protect the promise of zealous counsel for all. Your monthly contribution--no matter the amount--will directly impact the fate of a defendant who didn't know they needed you.