November 14, 2022
Join the National Football League, Metropolitan Family Services, and Gideon's Promise for a virtual conversation – NFL Presents: Empowering Communities Through Representation, hosted by the NFL through Inspire Change, the league's social justice platform focused on reducing barriers to opportunity.
Speakers from Metropolitan Peace Initiatives – a division of Metropolitan Family Services – and Gideon's Promise will share their respective approaches to improving police-community relations with community-driven programs and utilizing public defenders recruited and trained to interrupt the injustices of our current criminal legal system. They will also reflect on the challenges in overcoming entrenched barriers and highlight how the representation of marginalized populations strengthens our communities.
Steve Wyche from NFL Network will moderate a conversation with:
• Vaughn Bryant, Executive Director, Metropolitan Peace Initiatives
• Jon Rapping, Founder & Chief Executive Officer, Gideon's Promise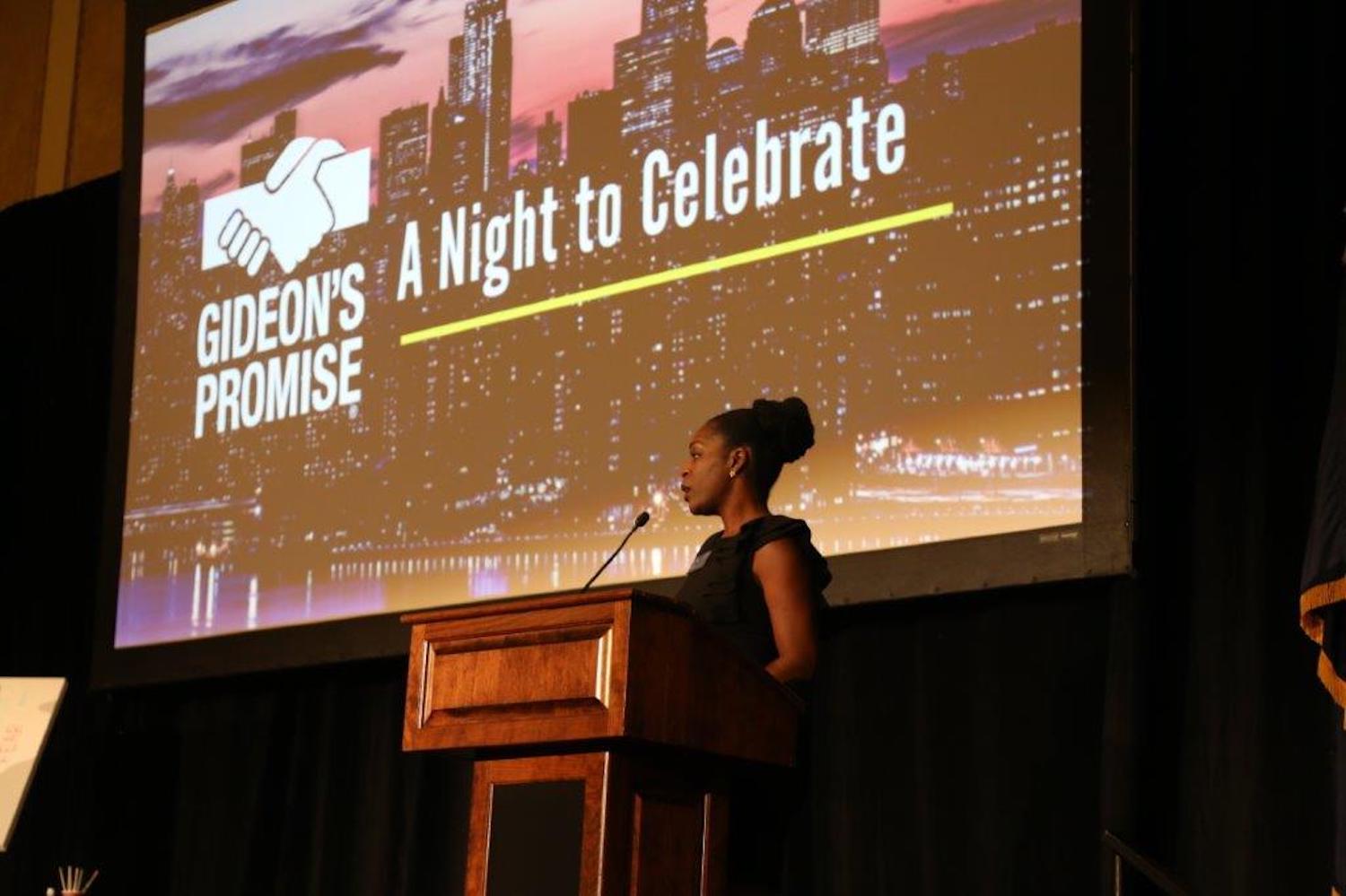 Protecting This Promise
You don't have to be a public defender to protect the promise of zealous counsel for all. Your monthly contribution--no matter the amount--will directly impact the fate of a defendant who didn't know they needed you.