JUDGE TODD EDELMAN
I think being a public defender was the most important professional experience I will ever have. Being a public defender is what taught me how to become a fair and equitable judge. Even more than my time in law school, being a public defender is what taught me the true impact of the law and showed me the actual implications of the criminal legal system.
Representing your client zealously is a tremendous qualification for being a judge. I developed so much as a lawyer and as a person from the experience of standing next to somebody in court, fighting for them, getting to know them, and getting to know their family. As a judge, I am committed to allowing attorneys like Gideon's Promise attorneys, or other public defenders, to be able to litigate their case the same way they would be able to litigate it if they were working for a big law firm, defending some multi-national company.
Honorable Todd Edelman l Superior Court of the District of Columbia l Washington D.C.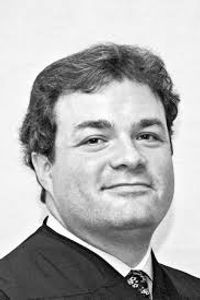 A Change is Coming
We defend our most vulnerable communities from the effects of mass incarceration — keeping families together with dignity.
Our Mission
To transform the criminal justice system by building a movement of public defenders who provide equal justice for marginalized communities.
Our Vision 
We envision a nation where every person has access to zealous, outstanding representation necessary to ensure "equal justice for all" in the criminal justice arena.